Dakota och Elle har skrivit kontrakt
---
Elle & Dakota delar kläder
Ser ut som Elle har varit i Dakotas garderob igen. :) 
---
www.givingsisters.org/
Vet inte så mycket om det här än. Återkommer när jag vet mer! :) 
/J
---
Paramount 100th Anniversary Photo
---
Dakota & Elle delar kläder
---
Dakota & Elle delar kläder
---
Dakota & Elle skriver kontrakt med WME
Efter nästan 13 år hos Osbrink Talent Agency har Dakota & Elle lämnat Osbrink.
Hon har skrivit ett kontrakt med William Morris Endeavor, även känt som WME.
WME är mycket större och har stjärnor som 
Amy Adams
,
Ben Affleck
,
Robert De Niro
,
Catherine Zeta-Jones
,
Emma Thompson
,
J.J Abrams.
---
Dakota & Elle lämnar Osbrink ?
EXCLUSIVE
: As Dakota Fanning emerged as a top young actress in films like
Man On Fire
and
War Of The Worlds
, and Elle Fanning began doing the same in films like
Super 8
and
We Bought A Zoo
, the girls had always been represented by Cindy Osbrink, whose Osbrink Talent Agency specializes in pint-sized talent. The Fannings have decided to take a step toward adulthood (Dakota turns 18 next month, and Elle will turn 14 in April), and they have decided to leave Osbrink. They will soon take meetings with the major agencies and decide the next move. The Fannings continue to be repped by JJ Harris's One Talent Management.
---
Outfits - 2011
Ni röstade fram eran favorti outfit från 2011, här är resultatet!
Elle:
1.                                                                   


Dakota:

1.                                                                  ( delad andra plats )
---
2011...
Under 2011 har Elle verkligen blivit känd!
Papparazzi var där hon va, hon kunde inte ens färga håret ifred.
Dakota gick ut High School och flyttade till NY och började på
New York University.
Elle var på Chanels fashion show i Paris
Dakota spelade in Now Is Good. Många undrade om Dakota hade klippt håret men hon hade bara peruk.
Super 8 hade premiär och det blev mycket snack runt filmen. I super 8 ''upptäckte'' många Elle.
Dakota gjorde reklam för 'Oh Lola'.. Mycket snack om bilden..
Elle var nya ansiktet för Marc Jacobs.
Premiärer

Elle gick på 2 premiärer, Super 8 & We Bought A Zoo
Dakota gick inte på någon.
Awards
Elle har vunnit 3 pris under 2011.
Actress of the Year Award
Spotlight Award
Best Ensamble Acting
Dakota har inte varit nominerad och har darför inte vunnit något.


Events
Elle
var på 17 events under 2011
Dakota
var på 11 under 2011.
Klicka på 'Elle' för att se alla event från 2011 eller klicka på 'dakota' för att se hennes event från 2011 :)
---
Cosmopolitan & Teen Vogue
Det ryktas att
Dakota
ska vara med i februari nummret av
Cosmopolitan
och
Elle
i februari nummret av
Teen Vogue :)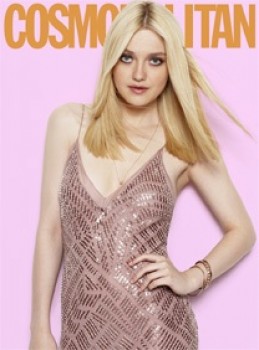 ---
W MAGAZINE
Elle & Dakota är på omslaget på december nummret av W Magazine
---
Ser ni något som är likt?
---
Posh24: Dakota vs. Elle! Vilken Fanning-syster är din Favorit?
---
Dagens Bild
---