Dakota - SoHo Park Resturant ( NY)
---
Fransk Post för Twixt
---
3D bild
---
Elle & Elizabeth Ohlsén
---
Istagram bilder
---
Dakota i New York
---
Dagens Bild
---
Dakota på premiärer
En bild från en av Dakotas första premiärer och en av hennes senaste :)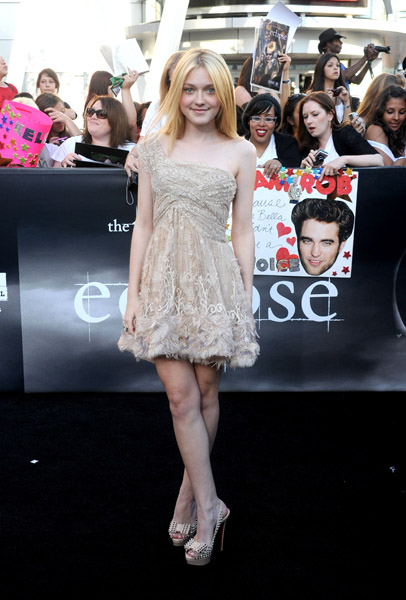 ---
Svar På Kommentar
1. Japp, den har jag sett. Den handlar om en grupp personer som är med i ett "skottdrama" och försöker komma tillbaka till vardagen efter det. Helt ärligt kommer jag inte ihåg så mycket för det var så länge sen jag såg den. Google eller sök på imdb.com så får du mer information.
2. Nej, jag tror inte de är så jätte "nära". Dakota nämner honom aldrig och de ses inte tillsammans.
från filmen 'Fragments' ( Winged Creatures )
---
Dagens Bilder
---
COSMOPOLITAN INDONESIA
---
Elle i ny film, "LONELY HUNTER" ?
Antonia Campbell Hughes, a 2011 Screen Star of Tomorrow and an EFP Shooting Star at Berlin 2012, is in talks to join Deb Kampmeier's 

Lonely Hunter.
Jena Malone is already attached to play famed Southern author Carson McCullers; the cast also includes Elle Fanning.
Campbell-Hughes, whose credits include Bright Star, The Other Side of Sleep and Albert Nobbs, is in talks for the role of Annemarie Clarac Schwarzenbach, a gorgeous young woman who was indifferent to McCullers' affections.
Kampmeier (Hounddog, Virgin) also wrote the script with Sarah Schulman. She will also produce alongside Abigail Disney and Troy Johanson.
The project is set to start shooting in New York from March 5.
---
Dakota & Elle skriver kontrakt med WME
Efter nästan 13 år hos Osbrink Talent Agency har Dakota & Elle lämnat Osbrink.
Hon har skrivit ett kontrakt med William Morris Endeavor, även känt som WME.
WME är mycket större och har stjärnor som 
Amy Adams
,
Ben Affleck
,
Robert De Niro
,
Catherine Zeta-Jones
,
Emma Thompson
,
J.J Abrams.
---
Elle i Studio city
---
BLOG AWARDS
Skippar grupperna och kör final direkt :)

Man får rösta hur många gånger man vill :D Det är bara att kommentera nummret eller länken du vill rösta på :)


Röstningen stänger 5 februari
11.http://paulinemovies.blogg.se/



12.
http://wiikanders.blogg.se/

BARA BÖRJA RÖSTA :D Vilken tycker ni är den bästa bloggen? :)

UPDATE: Man får rösta på sig själv :)
---